Summer Reading Program 2023
Hello Readers! The Cicero Library's 2023 Summer Reading Program, "Find Your Voice!", begins this year on Monday, June 5th, 2023 and goes on until Monday, July 17th, 2023! Registration begins on Monday, May 8th, 2023. To register, you can visit the Youth Services Department or call us at (708) 652-8084 ext. 7. Our Summer Reading program is only for Cicero, IL residents from ages 0-18. All readers will need their own Cicero Public Library card to register.
As we continue to practice safe social distancing, the CPL is offering the reading program two ways this year: traditional paper reading logs AND digital reading logs through the reading app, Beanstack. For a paper reading log, participants can visit the Youth Services Department at the Cicero Public Library to request a reading log. The reading log will be available on the first day of the program. With the paper reading log, readers can log their weekly minutes and return the paper reading log at the end of the program.
If you're going digital, it's super easy to register for Beanstack! Follow these easy steps create a Beanstack account:
1. Visit cicerolibrary.beanstack.org
2. Go to 'Register and Individual or Family.'
3. If you are an adult registering your child, click on 'I am an adult registering a child.' If you are the reader who will be participating (under 18), click on 'I am registering myself.'
4. Fill out the required questions to create your account. Make sure to create a username that will be easy for you to remember!
5. If you are an adult registering more than one child, tap on 'add another reader.'
If you are a returning user, log into your account and you will be able to join the challenge once it is available – which will be on the first day of the Summer Reading Program!
All books, audiobooks, e-books, magazines, podcasts, graphic novels, newspaper articles and video read-along are allowed for the 2023 CPL summer reading program. Make sure you write down the title and author on your book log. The Cicero Library website has some great apps and resources available to use at home for some of these reading materials! Links are also provided on the reading program website. Remember to start logging on the first day of the program.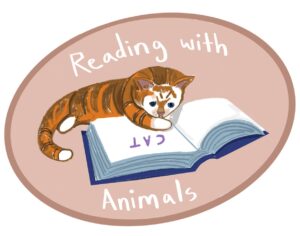 Once you are done registering digitally, you are able to download the Beanstack app on your device to easily log your books and minutes!
Happy Reading!
CPL
Cicero Library Beanstack website:
cicerolibrary.beanstack.org
Spotlight on CPL Offerings